James Bond / Aston Martin DB10-Tour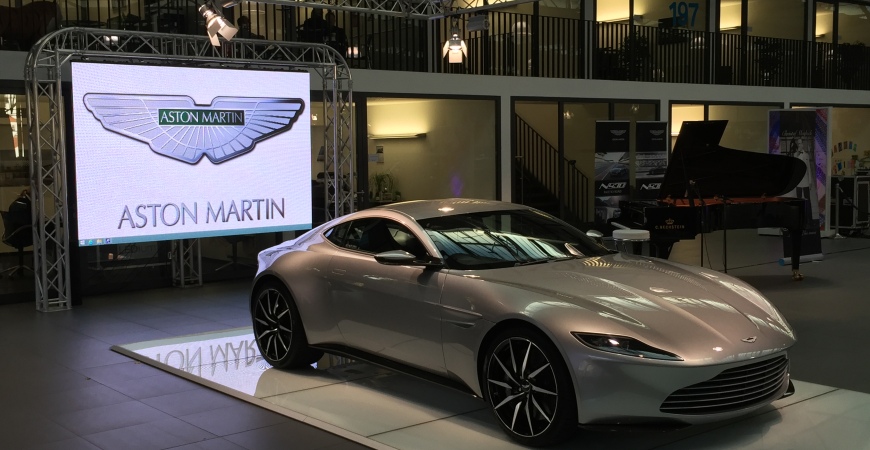 James Bond celebrates half a century with Aston Martin. It all Started with the legendary Aston Martin DB5 and now the Aston Martin DB10 gives a glimpse to the future design direction for the next generation of Aston Martin.
Exclusive to the theatrical rrelease of the nwe James Bond movie "Spectre" Braun Automobil Service GmbH goes to the great Aston Martin DB10 tour. To this end, one of these rare models was loaded into a special glass-truck ans approximately 15.000 km across Europe transported to various events and showrooms. In addition, an Aston Martin DB9 007-Edition, PlayStation simulators and a large LED video wall for the respective events went in an only therefore branded special transporter on an European tour.